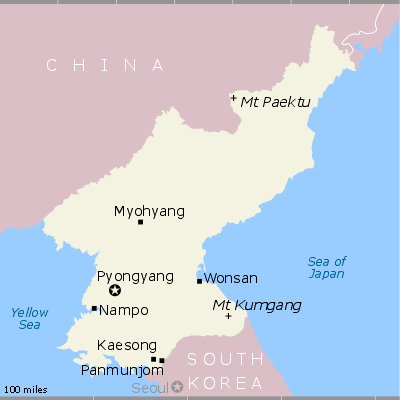 ASIA PACIFIC TRAVEL'S
NORTH KOREA 2014
TOURS UPDATE as of APRIL, 2014
Please note that as of April 1, 2014, Asia Pacific Travel, Ltd. (APTL) will no longer be offering tours to the DPRK.

There are two primary reasons for this.

First, since April, 2012 the DPRK informed our two principals, Walter L. Keats and Winnie Lu, that they would no longer be permitted to visit the DPRK. No explanation has been provided other than that they had done something that the DPRK disapproved of. In hindsight the only "offense" that appears likely was that in 2007 APTL arranged the visit to the DPRK of Stanford Prof. Adam Johnson, author of "The Orphan Master's Son," the 2013 Pulitzer Prize winner for fiction, which was published at the end of 2011. The book is an amazing story but is not complimentary of the DPRK or Kim Jong Il.

Second, although APTL specializes in custom, individual travel to East Asia, from its first DPRK tour in 1995 we felt that group tours led by an experienced tour escort, usually Mr. Keats who had been to the DPRK 29 times, was the best and safest way to travel to the DPRK. Given the less stable geo-political situation on the Korean Peninsula since 2012, the detention of several Americans by the DPRK (who were not on escorted group tours), and Mr. Keats continued banning, APTL has determined that it is no longer feasible or advisable for it to offer tours to the DPRK.

Although we do not believe, based on our over 40 years of experience with Korea, there will be any major violence on the peninsula, and even less likely that there will be any actions negatively affecting normal tourists, we cannot in good conscience send tourists to a country where the leader of that country has said that a "state of war" exists, and that foreign diplomatic personnel should leave for their own safety.

We will continue to monitor the situation as it evolves further and adjust and/or rescind this policy as changing conditions warrant.

For those travelers who are still interested in visiting the DPRK, we would recommend they contact Koryo Tours, a British company based in Beijing. They are the largest and most experienced tour company to the DPRK.

If you are not currently on our email list and wish to be informed of any changes to these plans, please click on the "Contact Us" button above and add your name and email contact to our list.

Thank you your interest. If you are interested in any other East Asian destinations, please visit our main web site, www.asia1on1.com for more information on other destinations, including South Korea.
---
North Korea by the Numbers

---
CAPITAL: Pyongyang (means "flat land," "plain," or "cozy place")

AREA:
North Korea: 46,541 sq. mi. / 120,540 sq. km. Rank: 99th in World / 22nd in Asia
South Korea: 38,023 sq. mi. / 98,480 sq. km. Rank: 109th in World / 23rd in Asia
U.S.: 3,717,813 sq. mi. / 9,629,091 sq. km. Rank: 3rd in World

ARABLE LAND:
North Korea: 21% Rank: 54th in World / 8th in Asia
South Korea: 17% Rank: 68th in World / 10th in Asia
U.S.: 19% Rank: 61st in World

HIGHEST POINT:
North Korea: 9,003 ft. / 2,744 m. Rank: 85th in World / 23rd in Asia
South Korea: 6,398 ft. / 1,950 m. Rank: 123rd in World / 26th in Asia
U.S.: 20,322 ft. / 6,194 m. Rank: 15th in World

POPULATION:
North Korea: 22,917,177 Rank: 47th in World / 16th in Asia
South Korea: 48,142,000 Rank: 24th in World / 10th in Asia
U.S.: 295,734,134 Rank: 3rd in World

LABOR FORCE:
North Korea: 9,600,000 Rank: 45th in World / 19th in Asia
South Korea: 22,920,000 Rank: 20th in World / 11th in Asia
U.S.: 147,400,000 Rank: 3rd in World

LITERACY RATE:
North Korea: 99% Rank: 24th in World / 4th in Asia
South Korea: 98% Rank: 53rd in World / 7th in Asia
U.S.: 97% Rank: 62nd in World


---


If you would like to see all the photos related to this specific page, please click on the Photo Gallery button in the left panel. The Photo Gallery button will display in a new page all the photos shown in the Flash strip along the top of the page, whether it is a country, city or attraction page. You can click on any of the thumbnail photos to see a much larger version.